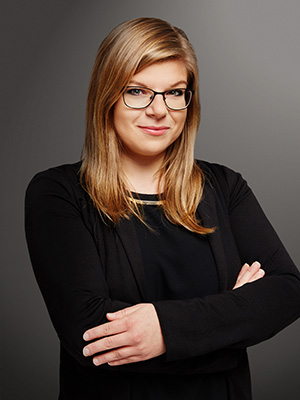 Martyna Wójcik
Attorney at law
Graduate of the Faculty of Law and Administration at the University of Szczecin. Legal counsel since 2016. Prior to that, an employee at the University of Szczecin. Student at the "Competition Law" postgraduate studies at the Institute of Law Studies of the Polish Academy of Sciences. Author of publications on public procurement issues.
She specialises in:
public procurement, with particular focus on procurement in the healthcare sector;
legal representation before the National Appeals Chamber (NAC);
construction investment, in particular in the railway industry (including services of contracts implemented under FIDIC conditions of contract);
interoperability of the conventional rail system;
projects funded from the EU budget.
vCard